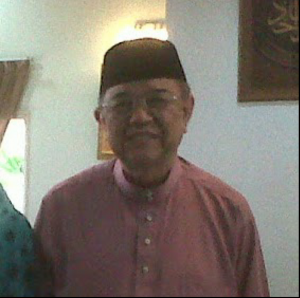 Dato Hj. Mohamad Yusof Bin A. Bakar, DIMP, ASDK, AMP, PJK
Group Chairman
Y.Bhg. Dato Haji Mohamad Yusof, a Malaysian aged 65, was formerly Vice President, Head Credit Surveillance of Asset Quality Department for Bumiputra-Commerce Bank Bhd. (formerly Bank Bumiputra Malaysia Berhad).
Having a wide knowledge and experience in banking, finance and administration, Y. Bhg. Dato Haji Mohamad Yusof was among the pioneer group to serve in Bank Bumiputra Malaysia Berhad when it was first established in year 1965.
He had gathered his knowledge and experience and was promoted throughout the rank in his banking career and later gained his international banking experience from the Midlands Bank International Banking Division, London in 1978. He has served as Branch Manager for more than 20 years in several state capital branches including Kuala Lumpur Main Branch before being promoted as Regional Manager for East Malaysia Region for 6 years. Following his successful career experience in East Malaysia he was then promoted again to serve in the headquarters in Kuala Lumpur as Deputy General Manager in the Credit Control Office where he later served for 5 years.
During his tenure of more than 35 years involvement in the banking and finance world, he has accumulated great expertise, knowledge and experience in prudent business management, networking as well as product development of banking and finance industry.
He has been instrumental in assisting several Malay Chambers of Commerce and Industry at state level in the development, modernization and expansion of Bumiputra businesses and entrepreneurs throughout his career. For that, he has been conferred with several recognitions by the respective head of state where he had served throughout his outstanding banking career.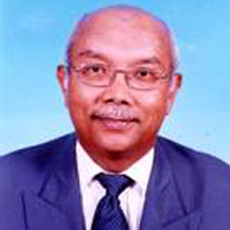 Datuk Wira Jahaya Bin Mat, DCSM, DMSM, JMN
Corporate & Business Advisor
Datuk Wira Jahaya had served in the civil service for 33 years. During that tenure, he served and helmed various departments like Ministry of Finance, State Economic Development Corporation Melaka, Ministry of International Trade & Industries, Ministry of Primary Industries, Malaysian Timber Industry Board (MTIB), Ministry of Education and Ministry of Defense (MINDEF). He was the Director General of MTIB and Deputy Secretary General of MINDEF. His last position was as the State Secretary of Melaka. He was instrumental in the funding and coordinating initiative with the various related government agencies for the Melaka River Beautification project, where he was able to raise over RM100 million for the project. The product of that project is now the famous Melaka River Cruise. This has since become a catalyst of growth for the tourism industry in Melaka which generates almost on average of 12 million tourists a year and increasing rapidly.
Even though he is retired from the civil service, he is active in several NGO's where currently he is Vice President of "Majlis Datuk-Datuk Melaka", member of the Executive Committee of "Kelab UMNO Pesara Kanan Kerajaan Malaysia", Executive Committee "Persatuan Alumni University Malaya", Executive Committee Administration and Diplomatic Service Association Malaysia and Board of Directors of "Koperasi Setia". He holds a degree in Bachelors of Economics (Hons) from University Malaysia and a Master in International Business Studies from University of South Carolina, USA.
Yasni Bin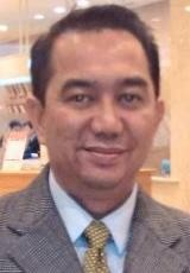 Hj. Mohamad Yusof, CFP, RFP, B. Acc (Hons). IFP Cert
Founder, IFP ADVISORS GROUP
Group Managing Director/CEO
Encik Yasni, is a Certified Financial Planner (CFP) licensee holding a Bachelor of Accounting (Hons) degree from International Islamic University, Malaysia and Certificate of Islamic Financial Planning. He is also a Registered Financial Planner (RFP) and a Certified Member of Financial Planning Association of Malaysia (FPAM) and Malaysian Chartered Financial Planning Council (MCFPC).
His experience rooted from accounting, banking, leasing, financing, stockbroking, asset management, unit trust, insurance and estate planning before he ventures into other businesses and founded the IFP ADVISORS GROUP. The accumulation of knowledge and exposure in the various fields has shaped him into a comprehensive advisor and speaker for financial planning and career related subjects during his financial planning business days.
He was formerly a dealing manager of a stockbroking company and was awarded Top Consultant and Best Performance Agent for Hijrah Unit Trust Management Berhad. He attained the qualification of Million Dollar Round Table (MDRT) for 6 years consecutively since 1999 with 2 Court Of The Table, and 1 Top Of The Table (TOT) creating a record as the only Bumiputra TOT qualifier in Malaysia. He also emerged as Top Agent for American International Assurance (AIA) Nationwide and Top Regional Agent for few years consecutively from 1999 to 2002.
It was during this period that he founded Financial Planners Integrated Sdn. Bhd. (FPI) which in turn brought together several Certified Financial Planning practising colleagues and in 2001 set up IFP Ventures Sdn Bhd (IFPV) as a One Stop Wealth Management Firm providing consultancy on real estate and financial products and services to high net worth individuals and corporations. As an entrepreneur, while being retained as consultant and advisor to his clients through IFPV, he synergizes as well as develops business and opportunities by bringing together the pool of expertise, network and resources which include the establishment of IFP ADVISORS GROUP branding.
He sits in all the boards of IFP ADVISORS GROUP, they are; IFP Ventures Sdn. Bhd., Financial Planners Integrated Sdn. Bhd., Moreace Trading Sdn. Bhd., SilverCoats (M) Sdn. Bhd. TrisM Kontrak Sdn Bhd , Technosoftwares (M) Sdn. Bhd., Mega Hi-Gate Sdn Bhd and Uno-Malaysia Imagineers Sdn. Bhd. besides assuming the position as Associate Director in several other companies that he formed partnership with under the consortium companies of IFP ADVISORS GROUP.
IDr Moni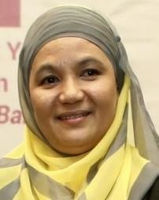 e Mohariff
Founder, MZ Design Consultancy & TrisM Kontrak Sdn. Bhd.
IDr Monie is a Professional Interior Architect and Urban Designer with more than 20 years experience and was involved as Urban Designer for Precinct 2 and 3 Putrajaya, Urban Design guideline consultant for Putrajaya Core Island, Liason Coordinator for Landscape Architecture for Putrajaya, Designer and Masterplanner for Kangar Waterfront project. She was also involved as the Creative Director for a Perlis tourism re-branding project called "Pakat Pi Perlis" under the coordination of Ministry of Tourism involving 6 state government agencies.
Graduated with Dip. Arch & BSc (Hons) Arch from East London University, she was the former Vice President of Institut Perekabentuk Dalaman Malaysia (IPDM), Exco Member and Chairman Public Relations of Balai Ikhtisas Malaysia (BIM), member of Lembaga Arkitek Malaysia and Pertubuhan Arkitek Malaysia and the current President of a new and yet dynamic NGO; Association Members of Professionals, Leaders, and Entrepreneurs (AMPLE) for the term 2018 – 2020.
IDr. Monie is the Principal of MZ Design Consultancy which is the project design and ID arm of the IFP Advisors Group. She sits on the board of TrisM Kontrak Sdn Bhd, Choc Craft Sdn Bhd and was a Technical Director for Gabungan Kontraktor Wanita (GKW) Berhad. Authoritywise, she has been an appointed Hotel Rating Inspector by Ministry of Tourism and Culture, Malaysia (MOTAC) since 2005.
IDr. Monie is also actively involved in CSR programs by contributing back towards her industry and has been a seasoned panel judge for 11 consecutive years since 2007 for Nippon Young Designer Award. In 2016, it was rebranded as Asia Young Designer Award (AYDA). For all her contributions, dedication and hard work, she was honoured with the Women of Excellence Award, 2014 under the category of Architecture & Interior Design.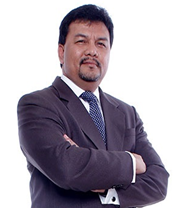 Dr Mohar Yusof, Ph.D., CFP, MIM-CPIPM
Family Business Advisor
Dr Mohar Yusof is the second generation of a family business. With 24 years of entrepreneurial and managerial experience gained in start-ups and growing businesses coupled with his scholarly and professional work in the academic fields of family business, entrepreneurship, strategy and financial planning, he has developed the aptitude and competencies as a business strategist, advisor, consultant, coach and trainer.
The last 2 years have been focused on developing BinaPavo Family Office (www.binapavo.com) as a boutique and leading business advisory firm for family enterprises and multi organizations, and, a specialist in formulating and executing strategies for growth and sustainability. Its clients are mainly family businesses and family-controlled SMEs. With competencies and experience in wealth management, Moharhas been providing family office advisory and legacy planning services to its client-families and nurturing next-generation leaders of business families.
As an industry practitioner, since 2016, Mohar has been a columnist with the MALAYSIA SME® business newspaper and thus far has contributed 9 articles in the Business Continuity section. He was also a speaker in the Malaysian Wealth Management Forum organized by Hubbis (HK) Limited and interviewed by The Edge newspaper on the subject of Family Office. He is an active member of the Financial Planning Association of Malaysia and writes for the association's 4E Journal.
This year, he is selected by the Financial Planning Association of Malaysia as one of the financial planners highlighted as Bursa Malaysia's (Malaysian Stock Exchange) marketplace gurus. In April, he was a panelist for the session, Running a Family Office – The Inside Story, for the Financial Planning Symposium 2017 – Global Experiences in Financial Planning & Advice in Kuala Lumpur.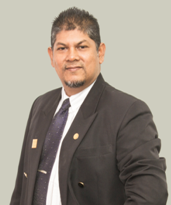 Rodzman Bin Abdul Rahim,  ChFC, RFP, SRFP, LUTC-F, Dip FP, Dip LM
Chartered Financial Consultant (ChFC), Registered Financial Planner (RFP), Syariah Registered Financial Planner (SRFP), Life Underwriting Training Council – Fellow (LUTC-F), Dip in Financial Planning (FP), Dip in Life Insurance Marketing (Dip LIM )
A qualified Financial Planning Practitioner with a degree from American College, Chartered Financial Consultant (ChFC).
Registered Financial Planner (RFP) and Syariah Registered Financial Planner(SRFP) designee from Malaysian Financial Planning Council (MFPC) a self-regulated body recognized by Bank Negara Malaysia and Securities Commission Malaysia. He is also a Fellow member of the Life Underwriting Training Council LUTCF-MII, holding a Diploma in Financial Planning (Dip FP), Diploma in Life Insurance Marketing (Dip LIM), and a certificate in Contract Management from Darwin University(Cert CM), Northern Territory Australia.
He has 29 years of industry and practicing experience in Financial Advisory for small business. After graduating with Full Technology Cert. in Electronics Engineering majoring in Microprocessors, he started working in the field of engineering for 7 years in various MNC and upon completing his Chartered Financial Consultant degree; he started practicing Financial Advisory Services.
In 1989, he has been a platform speaker, trainer and throughout the year he specialized in re-engineering of financial planning plans and special customized plans to suite retail and corporate clients. Other than that, with years of extensive research, study and practice he has specialized in Bespoke Wealth Management Services with emphasis on Risk Management, Succession Plans, Business Continuity Management (BCM), Legacy Plans and Family Business Structures within syariah compliance guidelines.
Since he started the practice in Financial Advisory Services industry, holistic approach to clients has always been top priority putting client's interest first before anything else.
He is one of the founding members of FIRST Independent Planner Sdn.  Bhd., a company regulated by Bank Negara Malaysia (License no:0008) and  Security Commission Capital Market Service Licensee (License no CMSL/A0225/2008), which he was appointed as the Head of Corporate Affairs.
He was the Principal officer and the Director of NSA CONSULTANCY an Advisory Firm providing CFO outsourcing services and business solutions focusing on SME's and small business.
Currently he is Managing Director and founding member of Green i-Financial Technology Sdn. Bhd., providing Business, Corporate, Personal Financial Advisory solutions and Financial Engineering to SME's and High Net-worth Individuals focusing on Risk Mitigation, BCM and Group Managing Director of Granters IFT Berhad, a multi-interest Capital Holding Entity.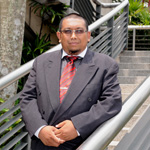 Sr Saiful Bahri Bin Hj Ahmad Mokhtar
Founder and Managing Director of Nilai Harta Consultant Sdn Bhd
Sr Saiful Bahri started his career with Jurunilai Bersekutu in 1991 and in 1997 he was registered with Board of Valuers, Appraisers and Estate Agents Malaysia. He started his own property consultancy firm, IKIRA Properties and IKIRA Real Estate Consultant in year 2000 and later in November 2001, he set up Nilai Harta Consultant Sdn. Bhd. in Ampang and Seremban. He continued his studies by obtaining Masters in Business Administration majoring in Islamic Banking & Finance from Universiti Kebangsaan Malaysia in 2011.
He has been actively giving talks and conducting private courses and seminars in real estate and he is also a part-time lecturer at the Institute Penilaian Negara (INSPEN). He is currently a Member of the Royal Institution of Surveyors Malaysia (MRISM), Institute of Estate Agents Malaysia (MIEA), Association of Valuers, Property Managers, Estate Agents and Property Consultants in the Private Sector Malaysia (APEPS), Dewan Perniagaan Islam Malaysia (DPIM), Dewan Perniagaan Melayu Kuala Lumpur (DPMKL) and Malaysian Association of Professional Property Managers (MAPPM).