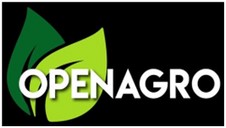 OPENAGRO Consultant Sdn Bhd
Early in 2019, OPENAGRO Consultant Sdn Bhd was established. The company providing advisory services involved in the four main agriculture sub-sector Commodity Crops, Short Term Crop, Livestock and Aquaculture related to project investment, project mapping & positioning, project contents, project implementation plan, agriculture awareness program.
OPENAGRO offer a range of advice on business management, project positioning, strategic and technical issues to drive agriculture investment successfully. The company maintain firm links with other professionals in the agriculture industry to ensure we can offer best value for your agriculture-related businesses.