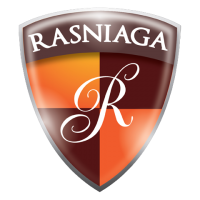 RASNIAGA SDN BHD
Rasniaga Auto was established in July 2000 with vast experience in imported Vehicles from RHD countries worldwide.
Located in the heart of Kuala Lumpur, the company is a permit holder from MITI (Ministry of Trade) with vast network of overseas supplier.
It is the friendliest, attentive, and trusted car dealership that sells many types of luxury recond vehicles which leaving a showroom with a smile is our guarantee.
Rasniaga Motorsport & Auto – UK, USA, Germany, AU,ZA is an AP holder which specialise in importing Premium Car Online & Bikes International.
It is not just another used car trading platform, but a complete end-to-end used car sales and services chain.
Each car is inspected, repaired, cleaned, disinfected, aesthetically revived, before selling it to its new owner.
Each car is carrying our promise to provide our customer with 'peace of mind'
100% Carefully Handpicked & Certified Cars
With over 20 years of automotive experience, quality and safety of every car is our top priority, hence we pay attention to every detail and carefully handpick every car before we put it on sale.
Comfortable & Covered Showroom
With a proper office & management, we also provide you with a comfortable showroom to shop – just like buying a new car experience.
Best After Sales Services by Professional Sales Team
All our sales personnel are experienced and professionally trained with extensive product knowledge.
We'll help you to pick your dream car & help in handling all necessary document needed.
Own a pre-owned car with confidence and enjoy whole new second hand car shopping experience.